Faculty Resources
These faculty resources offer tools, strategies, and support materials to help faculty prepare candidates for the Indiana CORE Assessments for Educator Licensure. These resources include worksheets and advice that assist faculty in mentoring candidates through the testing process.
Faculty Guide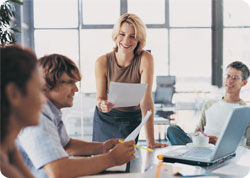 The faculty guide is designed to assist educator preparation faculty and others in:

Understanding Assessment Content
Read about the assessment development process, map assessment blueprints to your curriculum, and review alignment studies.

Helping Candidates Prepare
Review preparation strategies and assess candidates' coursework.

Interpreting Candidate Test Results
Understand candidate results.
About the Indiana CORE Assessments for Educator Licensure
Purchasing Vouchers
Vouchers are available for purchase by state education agencies and educator preparation programs to provide candidates with full or partial credit toward fees for test registration and preparation resources.


Access Preparation Materials for Candidates including study guides, assessment blueprints, and tutorials.