The registration and score reporting services on this website will be temporarily unavailable on Friday, June 2, 2023, at 6:00 p.m. Eastern Time until Saturday, June 3, 2023, at 6:00 p.m. Eastern Time, for system maintenance. We apologize for any inconvenience.
Practice Tests
Say "Hello" to your new study partner.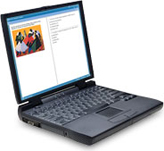 These practice tests are designed to help you prepare for and become familiar with the structure and content of the Core Academic Skills Assessment (CASA) subtests in order to contribute to your effective preparation for a successful test-taking experience.
You may purchase a practice test on its own or during registration for the CASA. When you purchase a CASA practice test, you will be prompted to create an account with a username and password, which you will also use to register for the CASA and access your test results. After purchasing, you can log in to your account on the CASA website at any time to access your practice test, whenever it is convenient for you to do so. You do not need to take the practice test immediately after purchasing it. While you are testing, you may pause the practice test and return to it later if you wish; you do not have to finish in a single session. When you finish the practice test, you will have instant access to diagnostic score information.
Before purchasing an interactive practice test you may:
CASA—Combined Practice Test
CASA—Reading Practice Test
CASA—Mathematics Practice Test
CASA—Writing Practice Test
You will have 120 days to access your practice test, beginning on the date of activation.
Your practice test can be submitted for scoring only once, but it will be available for your review until the end of your subscription period (120 days). After you submit your practice test for scoring, you will receive immediate results showing your domain-level performance on multiple-choice questions. You may also review each item along with the correct response.
For the CASA—Writing Subtest, your essay will be submitted and scored with results presented immediately, along with sample responses and scoring information.
Institutions can purchase practice test vouchers to provide to their candidates: Please complete and submit a Practice Test Voucher Order Form