Tests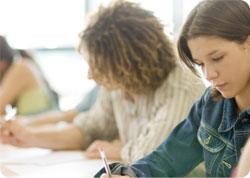 The Indiana CORE developmental and content area assessments are no longer being administered as of August 31, 2021. If you have a question about what assessments you need to take for licensure, refer to the Educator Testing section

of the IDOE's website.
Pearson will continue administering the Core Academic Skills Assessment (CASA). CASA examinees can use this website to review rules and policies, access preparation materials, register and schedule testing appointments, submit alternative testing arrangements requests, and view their score reports.
Information about each test. Get specific information about a test and access preparation materials by selecting the test from the following table.