The registration, user account, and score reporting services on this website will be temporarily unavailable on Tuesday, December 19, between 7:30 a.m. and 12 p.m. eastern time, for system maintenance. We apologize for any inconvenience.
Practice Tests
Say "Hello" to your new study partner.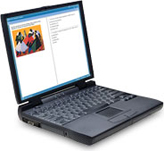 This revolutionary tool presents a full-length test in a simulated online testing environment.
Practice tests are available for the fields listed below. The practice tests contain the same type and number of questions as can be found on an actual assessment, as well as any applicable reference materials (e.g., formulas page) that will be available during the test. They also contain directions similar to what you will see on the day of the test. Practice tests are available starting at $17.50.